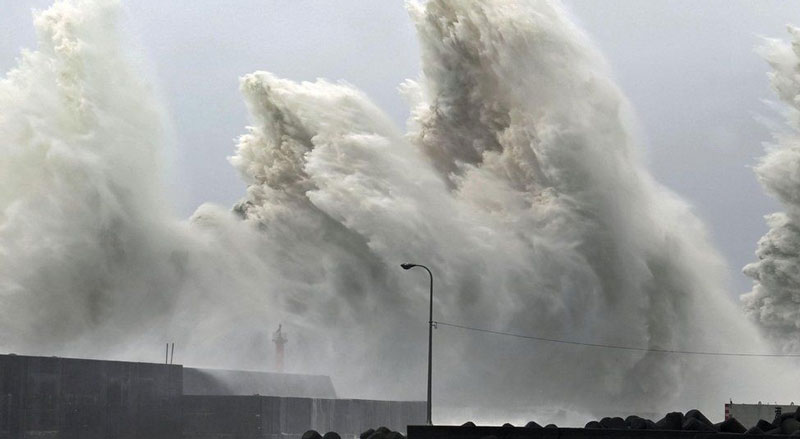 Japan has been hit by a major typhoon, triggering a warning for millions of people to evacuate.
Typhoon Nanmadol struck Japan's southern coastline on Sunday as residents are warned of extreme weather conditions.
Much of the nation has already been impacted by widespread power outages and a massive evacuation is underway.
The Japan Meteorological Society said the typhoon could unleash up to 20 inches of rain by Monday.