Brazilian President Jair Bolsonaro has filed a lawsuit asking a court to invalidate 250,000 votes from "malfunctioning ballot boxes," according to Gazeta Do Povo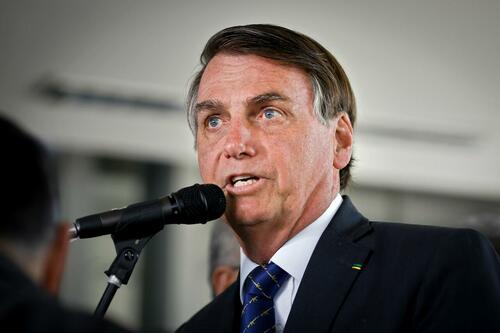 According to the petition, an audit carried out at the request of the Liberal Party found that the old ballot boxes "cannot be considered" due to having identical identification numbers.
According to the lawsuit, the 2009, 2010, 2011, 2013 and 2015 models of the voting machines presented "insurmountable operating problems, with emphasis on the very serious failure in the individualization of each URNA LOG file and its repercussions in later stages, such as the Digital Record of the Vote (RDV) and the issuance of the Ballot Box (BU), and, consequently, in the absence of certainty as to the authenticity of the voting result," (translated).
Webmaster addition: Brazil shows the world how to deal with election fraud!