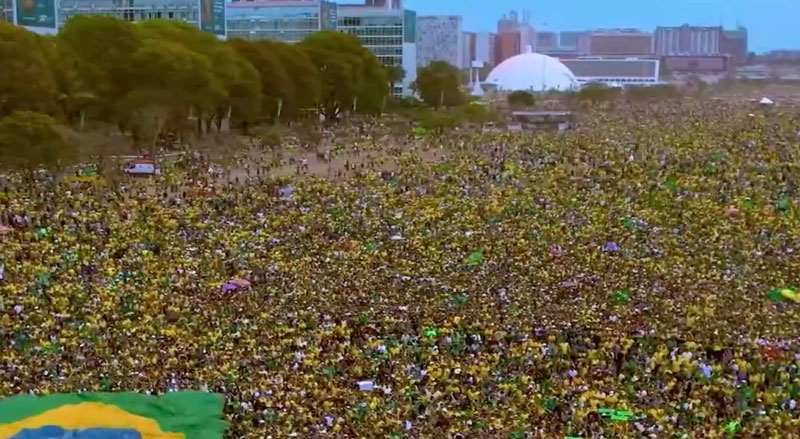 The people of Brazil have risen up against alleged voter fraud in the nation's recent presidential election, with millions flooding the streets in protest.
During Tuesday's national Republican Day, an estimated 3 million citizens took to the streets across the country and demanded the election be annulled.
Incumbent President Jair Bolsonaro and his party have responded by moving to annul the election.
Bolsonaro's conservative Partido Liberal party presented its report and announced it will apply for the election's annulment since the results could not be validated.
Webmaster addition: Good for the Brazilians!!!