At the UN General Assembly in New York on Wednesday, President Biden focused most of his speech on Ukraine and accused Russia of violating the UN Charter by launching the war.
"Russia has shamelessly violated the core tenets of the United Nations Charter — no more important than the clear prohibition against countries taking the territory of their neighbor by force," he said.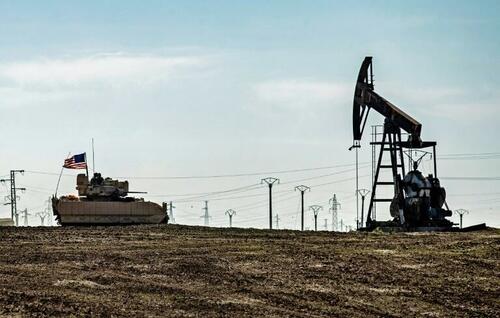 US Bradley Fighting Vehicle patrols near oil production facilities in Syria's northeastern Hasakah province, file image.
Biden's comments highlight US hypocrisy on the issue as Washington currently occupies a major portion of eastern Syria despite the Syrian government's opposition. The US also supports Israel's occupation of the West Bank and its blockade of Gaza, and Saudi Arabia's war and blockade on its neighbor Yemen.
Biden said that the US will continue to support Ukraine in its fight against Russia based on the principle that "you cannot seize a nation's territory by force."