Illegal immigration will loom large on the minds of Austrians as they head to vote in October's presidential elections...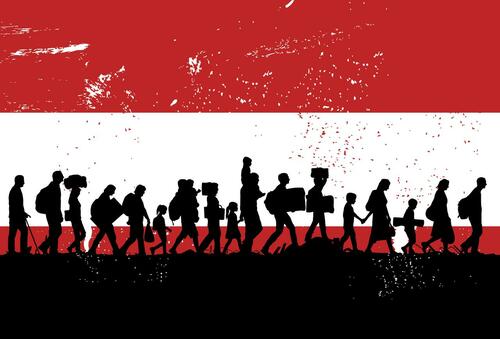 Austria's government is under pressure to tackle its border crisis after 3,000 illegal immigrants entered the country this week, a new record that already surpassed a fresh record reached in the first week of September this year. The new migrant crisis, which is dominating headlines in Austria, is now posing a challenge to the pro-refugee president, Alexander van der Bellen, who is running for reelection on Oct. 9.
Austria has faced a massive influx of refugees this year, registering 47,000 people crossing into the country, which is up from 19,000 in 2021. Most of these illegal immigrants are from the Middle East and Asia, including Afghanistan, Pakistan, and India. With polling consistently showing that Austrians are opposed to mass immigration, and with the memory of horrific gang rapes and terrorist attacks committed by foreigners still fresh in the country's mind, the population may second-guess awarding van der Bellen with the presidency once again.