A Texas Child Protective Services employee lost her job after allegedly telling a 14-year-old girl to become a prostitute.
Keisha Bazley, a Texas mother of nine who turned to CPS to help with her 14-year-old daughter, told FOX 26 Houston that her child was running away and causing trouble at school, prompting her to call in family services. 
"My daughter told me that the worker had been telling her she should do these things, so she said she decided to video her," Bazley said.
CPS is housing the girl at a hotel, just like dozens of other foster kids in Harris County. 
GALVESTON CITY COUNCIL WEIGHS BANNING GOLF CART RENTALS AFTER FATAL ACCIDENT INVOLVING SUSPECTED DRUNK DRIVER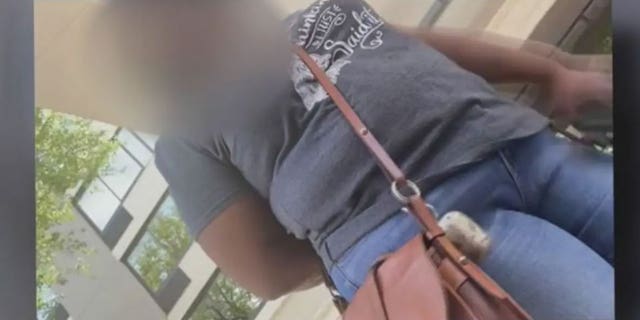 FOX 26 Houston reporter Randy Wallace spoke with a mother of a child who recorded a CPS employee telling her to become a prostitute. (FOX 26 Houston)
The video allegedly shows an exchange between the teen and a CPS worker who reportedly tells the girl to be a prostitute.