Years of investigations have led to claims by Republicans of partisan political power plays at the Federal Bureau of Investigation and Department of Justice.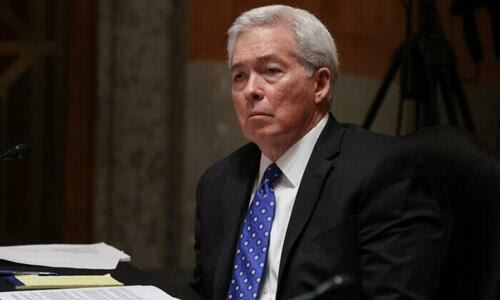 Former FBI Assistant Director for Intelligence Kevin R. Brock testifies before the Senate Homeland Security Committee about the Crossfire Hurricane investigation in the Dirksen Senate Office Building on Capitol Hill Dec. 3, 2020 in Washington (Chip Somodevilla/Getty Images)
A raid on former President Donald Trump's home on Aug. 8 has sharpened the nation's focus on what many Republicans have been raising alarms about for years—the politicization of the Justice Department (DOJ) and its law enforcement arm, the Federal Bureau of Investigation (FBI). Republican U.S. Senator Charles Grassley of Iowa has been demanding answers about alleged politicization well before the raid.