Latvia on Thursday became among the first European countries to designate Russia as a "state sponsor of terrorism" after nearby Lithuania was the first to do so back in May. Latvia's Parliament made the declaration while alleging that Russian forces are targeting civilians in the ongoing Ukraine invasion, and urged other countries to implement their own formal designations. 
Out of the 100-seat assembly, 67 lawmakers voted yes, with 16 abstaining. The formal designation charged Russia forces with enacting "Suffering and intimidation as tools in its attempts to demoralize the Ukrainian people and armed forces and paralyze the functioning of the state."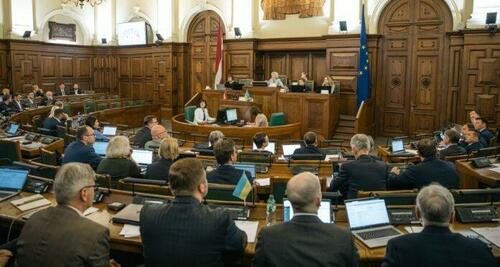 Latvia's parliament, file image.
Latvia's Parliament now "recognizes Russia's violence against civilians in pursuit of political aims as terrorism, recognizes Russia as a state sponsor of terrorism and calls on other like-minded countries to express the same view."